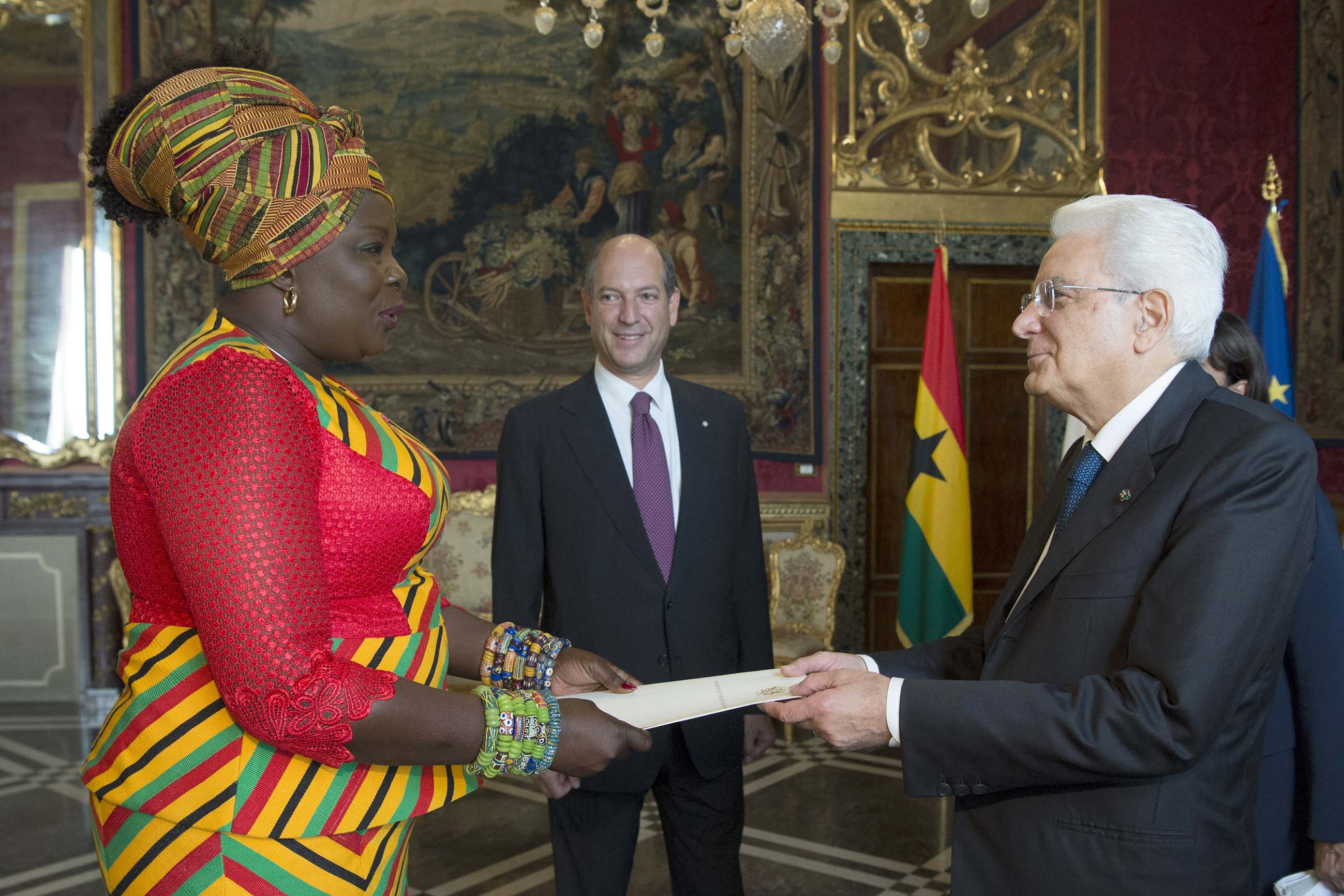 HER EXCELLENCY MS. PAULINA PATIENCE ABAYAGE PRESENTS HER LETTERS OF CREDENCE TO HIS EXCELLENCY MR. SERGIO MATTARELLA, PRESIDENT OF THE REPUBLIC OF ITALY
On Friday 8th September 2017, Her Excellency Ms. Paulina Patience Abayage presented her Letters of Credence to His Excellency Mr. Sergio Mattarella, President of the Republic of Italy, at the Quirinale Palace at 17.00 hrs.
The Ceremony commenced with an inspection of a Guard of Honour mounted on the compound of the Presidential Palace, in the honour of Her Excellency Paulina Patience Abayage, upon arrival. Subsequent to that, she was escorted by the Chief of Protocol, His Excellency Mr. Riccardo Guariglia, to present her Letters of Credence to His Excellency the President of Italy.
Following the Ceremony, Her Excellency Paulina Patience Abayage held bilateral talks with His Excellency President Mattarella, during which she expressed the interest of the Government of Ghana to further enhance the cordial and long-standing bilateral relations that so happily exist between Ghana and Italy, and consolidate their strong ties in the areas of political, economic, socio-cultural, business and investments activities.